Music Producers love good VST Instruments and Sample Libraries. Good VST Instruments and Samples can really help enrich the overall sound quality of your music.

This article enlists top 15 Free VST Instruments for both Mac and PC users. All these VSTs are available in the public domain and allow a commercial license. Which means, they are legally permitted to use in both free and paid projects.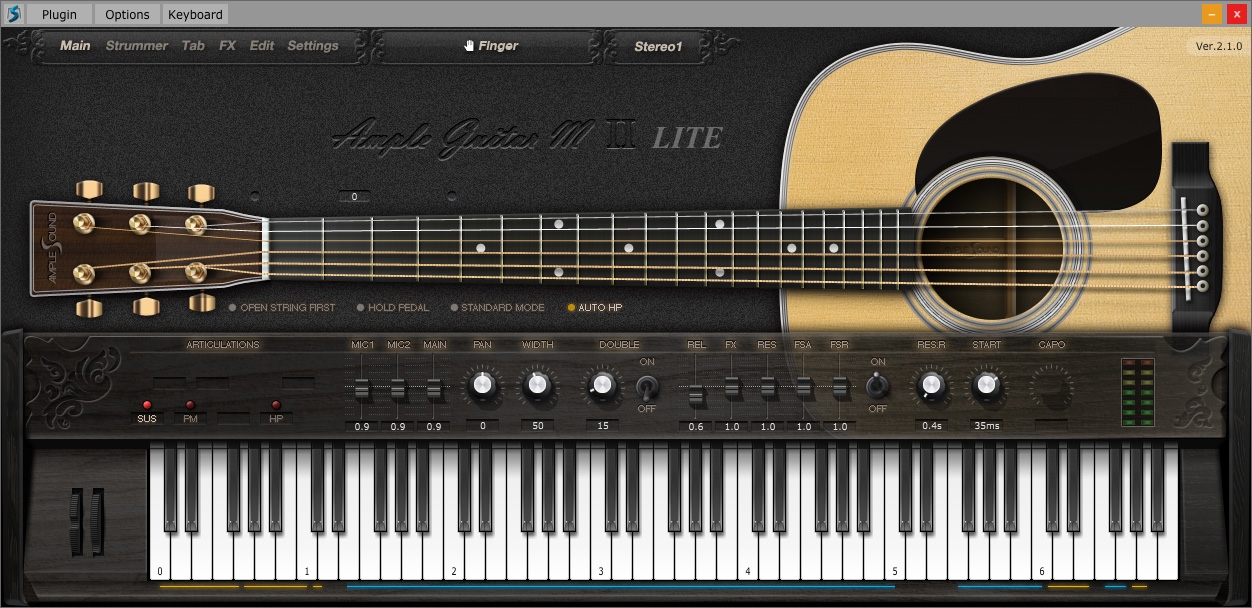 Ample Guitar M Lite II aim to bring the Martin D-41 Acoustic Guitar sound to your studio.
Ample Bass P Lite II aim to bring the Fender Precision Bass sound to your studio
A great little synth that's completely free to use, packed with some neat features and a solid synthesis engine.
Steinberg created a synthesizer plugin, modelled on the MiniMoog. And a while ago they made it freely available.
The MT Power Drum Kit is a free drum sampler offering the powerful, high-quality sounds of an acoustic, realistic drum kit. Samples have been specially recorded and processed to make them ideally suited for use in pop, rock and metal productions.
CollaB3 features a detailed reproduction of noises, clicks, leakage, rotary speaker and tonewheel. Also chorus and reverb are included.
Virtual Tonewheel Organ.
Leakage emulation.
Rotary speaker emulation.
Chorus, Reverb and Percusion included
Dry Orchestral Sample Library with in-built Reverb Knob.

The strings have solo violin and double bass and small violin, viola and cello sections. Brass and woodwinds have five solo instruments each.
Iowa Alto Sax is a sampled alto saxophone from the University of Iowa Electronic Music Studios.
Designed for expressive playing, careful attention was payed to the way velocity and pitch bend effect the filters, also the reverb has been configured to compliment the saxophone sound.
Acoustic Piano, Harpsichord, Church Organ, Celesta, Glockenspiel, Vibes, Harp, Flute, Piccolo, English Horns, Oboe, Clarinet, Bassoon…
Sax Soprano, Sax Tenor, Sax Alto, Harmon Mute, Trumpet, Trumpet Cup Mute, Trumpet Staccato, Trumpet Swell…
2 layers, 22 waveforms
Octave select and micro-detuner
Effects (Delay, flanger)
Midi automation
Included instruments: Cello, Contrabass, Viola, Violin
Sitar, Sarod, veena, Tar, tampura & Tabla
Amp. envelope and micro-detuner
Midi automation
4 velocity layers, 4-6 samples / note
ADSR envelope control
Reverb fx included
For best results play with droning continous bass notes and a higher melody line. Built in soft distortion, delay and flanger effects make it easy to tweak the Syntar to fit your style of music perfectly.